October 11-14, 2019
Laurie Dupar – Our Sponsor
At Coaching for ADHD, Laurie Dupar, Senior Certified ADHD Coach, Certified Mentor Coach and trained Psychiatric Nurse Practitioner, specializes in working with ADD/ADHD clients of all ages who want to finally understand how their brain works, minimize their challenges and get things done! In 2015 she founded the International ADHD Coach Training Center (iACTcenter) where she trains and mentors emerging ADHD coaches to help them build a successful and profitable coaching business they love. Find out more at www.coachingforadhd.com and iactcenter.com.
Rejection Sensitivity Disorder and ADHD
Rejection sensitive dysphoria (RSD) is a neurologic and genetic condition very common to persons with ADHD. Those who have RSD experience extreme emotional sensitivity and emotional pain. These feeling can be triggered by the perception — not necessarily the reality — that they have been rejected, teased, failed, disrespected, or criticized by people in their life.  In this session, Laurie Dupar, trained Psychiatric and Mental Health Nurse Practitioner and 17-year veteran ADHD Life Coach will talk about the very real physical and emotional feeling of this disorder and provide some behavioral and medical suggestions as to what might help to minimize the RSD spiral of pain and negativity.
FREE GIFT: Rejection Sensitivity Disorder Self-Test
Beyond Pills: Formulations and Delivery Options of ADHD Medications
In the past, the delivery of ADHD medications has Unfortunately, there are many issues surrounding this delivery option including: poor medication adherence, difficulty swallowing, and a lack of dosing options. More recently, alternative ADHD medications that go beyond the pill have become available. So, if pills are not your thing, there are several exciting alternative formulations and delivery methods. Join Laurie Dupar as she reviews the latest options, formulations and delivery possibilities for current ADHD medication treatment.
FREE GIFT: ADHD Medication Comparison Guide — color-coded table that lists almost all of the current FDA approved medications for ADHD all in one place!!
Alan Brown of ADD CrusherTV

An entrepreneur, ADHD/productivity coach and host of Crusher™TV (CrusherTV.com), Alan P. Brown is the creative force behind ADD Crusher™, the award-winning video series designed for ADHD teens and adults. Undiagnosed for decades, Alan's untreated ADHD manifested in underachievement, failed relationships, substance abuse, and worse. Once diagnosed, he found it difficult to learn coping strategies from books, so he developed his own unique "brain hack" strategies while building a successful advertising career and several start-ups. He's a featured presenter at ADHD conferences in the U.S. and abroad, at TEDx, and co-hosts ADDA's weekly webinars. 
Simple Ways to Get Prioritized and Get the Important Stuff Done!  
Often get STUCK, not knowing what to prioritize? What should I work on? This? Oh wait, what about THAT? Or this OTHER thing?!! In our increasingly busy world, today's men are asked to do more than ever – at work, at home, in our communities – making it more and more difficult to sort out the many to-dos, obligations and projects before us. 
All the more frustrating when ADHD is in the mix! In this interview, ADHD/productivity coach Alan P. Brown will help you get PRIORITIZED, sharing:
– The Top 3 Reasons We Struggle with Priorities
– The "False Friends" We are Prioritizing Too Often
– How to Get Prioritized with 5 Questions and 2 Numbers
FREE GIFT: Alan P. Brown's Productivity Accelerator Video Series — Are you in total control of your time every day? Do you get everything done each day that you hoped to get done? If not, you'll want to get Alan Brown's 4-video series, The Productivity Accelerator: Simple Ways to Take Control of Your Time, Energy and Sanity, where Alan shares foolproof hacks to help you take control of your day so you can get more done, in less time with less stress. He'll show you the secrets to beating procrastination and running your day like the top performer you know you can be!
Elaine Taylor-Klaus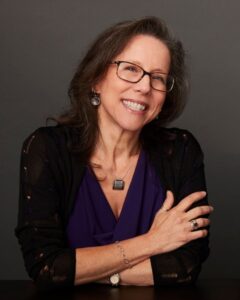 Elaine Taylor-Klaus is an author, parent educator, certified coach, mom to 3 (successful!) young adults in ADHD+ Family of 5. The co-founder of ImpactADHD.com (2011) with Diane Dempster, they support parents & educators of complex kids & teens – online and on the phone. A lifelong advocate for public health, Elaine has been a parent advisor for the American Academy of Pediatrics, a national Board of Directors member of CHADD, and is regularly featured in ADDitude and Attention magazines. An international voice for parents of children with ADHD, Elaine is the co-author of Parenting ADHD Now! Easy Intervention Strategies to Empower Kids with ADHD and the creator of Sanity School®, a behavior therapy training program for educators and parents. She provides 1:1 and group coaching, training in behavior management, and support that's accessible, affordable and proven effective. Find a wealth of free resources like recommended reading, referrals to experts and an award-winning blog on ImpactADHD.com. When adults get the training, coaching and support they need – they can help complex kids become independent and successful.
A Taste of Sanity for Dads and Kids with ADHD: An Introduction to a Coach-Approach
Whenever there is ADHD in the family, with parents or kids, communication can be challenging, and sometimes tempers flare. Join seasoned ADHD parent educator Elaine Taylor-Klaus, PCC as she shares a simple yet effective way to stop the yelling, the whining, the bargaining and the meltdowns — and start to enjoy time together as a family. Discover how you can improve your relationships and become the dad you really want to be, starting today.
FREE GIFT: ADHD in Reality: Practical Tips for Parents FROM Parents
Eric Tivers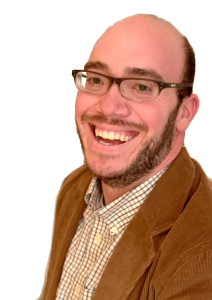 Eric Tivers is a Licensed Clinical Social worker and host of ADHD reWired, the #1 rated ADHD podcast on iTunes for the 5th straight year. ADHD rewired has been downloaded over 2 million times in 123 different countries. All 290+ episodes can be downloaded for free on Apple podcasts or your favorite podcast player.  He's a leader in providing intensive online, video-based coaching and accountability groups for adults with ADHD. His program has been selected as one of CHADD's innovative programs of the year. He's a productivity enthusiast, loves technology, learning, and enjoys listening to podcasts and audiobooks. He plays the piano, pickleball and frisbee golf. He's on a mission to reach as many people with ADHD as he can so they feel understood and know they're not alone.
Why Ignoring that Urgent Matter May Be Critical to Achieving Your Goals 
As adults with ADHD, we tend to jump from emergency to emergency, from crisis to crisis. But the truth is, unless you're a first responder, most things that we tend to view as an emergency or as an urgent matter, really can and should wait.
If there is a pattern of jumping to respond to every email, text or call that is urgent, but in hindsight, we probably could have waited, it might be time to deploy countermeasures. Set your priorities for the day, block out your time, and ignore any "emergency" during that block of time. Most emergencies can wait an hour or two.
FREE GIFT: 20 Tips, Tricks, Principles, and Strategies to Level Up Your To-do List
Jeff Copper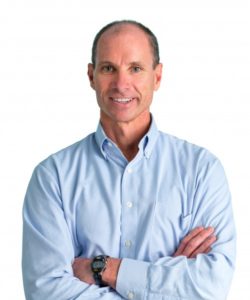 Jeff Copper, MBA, PCC, PCAC, CPCC, ACG, is an attention coach and expert on attention issues. He founded DIG Coaching Practice and is host and founder of Attention Talk Radio and Attention Talk Video. Jeff received a bachelor's degree from Indiana University, an MBA from University of Tampa, professional designations from International Coaches Federation, Professional Association for ADHD Coaches, and certification programs at ADD Coach Academy and Coaches Training Institute. Jeff is a member of Attention Deficit Disorder Association, Children and Adults with Attention Deficit/Hyperactivity Disorder, ADHD Coaches Organization, Professional Association for ADHD Coaches, ADD Resources, and International Coach Federation.
Casting Your ADHD in a Role to Win an ADHD Academy Award
Many with ADHD feel miscast in life…like someone playing the wrong role in a movie. They long to cast their ADHD to win an Academy Award. Winning comes down to casting yourself in a life you were born to play, that is, understanding who you are. Attention and ADHD coach Jeff Copper shares his Strengths Formula and uses it as a contextual tool. He also shares real stories to put the concept of casting into perspective with the goal of setting up your mind to think differently and begin to see what is not so obvious!
FREE GIFT: Surfing Attention– Fun and Facts —  A free downloadable cartoon eBook PLUS a chance to win a 1-on-1 call (60 minutes) with ADHD and attention coach Jeff Copper
Linda Roggli of ADDiva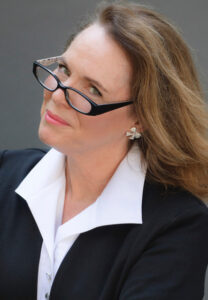 Linda Roggli is a Professional Certified Coach (PCC), award-winning author and founder of the A-D-Diva Network for ADHD women 40-and-better. She is an internationally-recognized expert in midlife and senior ADHD. She co-founded the Annual ADHD Women's Palooza and the ADHD Parents' Palooza, two weeks of online conversation with 30+  ADHD experts. 
Linda's book Confessions of an ADDiva- midlife in the non-linear lane won first prize for women's issues in the prestigious Next Generation Indy Book Awards competition. She is a regular contributor to "ADDitude Magazine" and has contributed chapters to several ADHD books. She chairs the webinar committee for ADDA and maintains a lively support group in North Carolina. She lives in Durham, NC with her slightly OCD husband, one OCD cat and four adorable ADHD Shelties.
"Forever Young:" Aging and the ADHD Male
ADHD doesn't disappear for men as the decades go by. In fact, some ADHD issues become more pronounced over age 40, 50 or 60. We'll take a look at the differences between young and older ADHD men, discuss the challenges of growing older with ADHD and finally, reveal the good news about aging and ADHD as a male. Full of anecdotes and pertinent information, the session dives deeply into the issues of 'older but better" ADHD men: work, relationships, memory, treatment and even retirement (or lack thereof!). Join us!
FREE GIFT: The Relationship Challenge for ADHD Men
Luz Jaramillo of Brainbodycoach, Inc.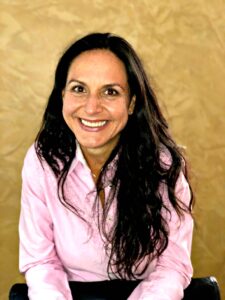 Luz has over 20 years of experience as a Master Social Worker, certified Brain Health Coach, Certified Life Coach, and Master in Neuro-linguistic Programming (NLP).  She studied Neuroplasticity, Eating Disorder Awareness, Stress Management, as well as Mindfulness. She's also certified as a Metabolic Health & Fitness Coach. A bestselling author and motivational speaker, she created a holistic coaching company called Brainbodycoach, Inc. that uses cognitive, science-based techniques to help individuals who are dealing with emotional binge eating, stress and low self-esteem to promote a healthy lifestyle, so they can lead a happy, healthy, fulfilling and prosperous life. 
As a child, Luz struggled with learning difficulties, ADHD, dyslexia, an eating disorder, and chronic stress. She lacked confidence and possessed low self-esteem and schoolwork was very challenging which all led her to find comfort in eating. Whenever she felt stress, she'd get up and eat food. She became a binge eater and emotional eater for over 36 years.
Three Simple Steps to Cope with Stress and Emotional Eating
Are you an emotional eater or a stress eater? Do you feel you can't control your emotions? Do you overeat or binge eat? Do you have a hard time with food? Do you find it challenging to stick to a diet? If you have ADHD, there's a reason! Learn three simple steps to cope with stress eating.  
FREE GIFT: 5 Ways to Stop Cravings Ebook
Melissa Orlov of ADHDmarriage.com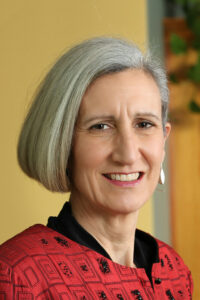 Melissa Orlov is the founder of ADHDmarriage.com, and author of two award-winning books on the impact of ADHD in relationships – The ADHD Effect on Marriage (2010) and The Couple's Guide to Thriving with ADHD (2014). She is considered one of the foremost authorities on the topic of how ADHD impacts adult relationships. A marriage consultant, Melissa helps ADHD-affected couples from around the world re-balance their relationships and learn to thrive through her seminars, consulting and books. She also teaches marriage counselors and other professionals about effective marriage therapy for couples impacted by ADHD. Orlov blogs for Psychology Today and at www.adhdmarriage.com, where she also hosts a large community of adults learning about ADHD in relationships. She has been interviewed by many, including the New York Times, CNN, Today, and US News and World Report. Ms. Orlov is a cum laude graduate of Harvard College
5 Top Things You Must Know About ADHD & Relationships
ADHD – and a partner's responses to ADHD – can challenge your most important relationships. When it comes to meeting these challenges, knowledge is power, and understanding the common patterns you probably face can change everything! Melissa Orlov, one of the world's top experts in ADHD and relationships, will focus on the most important elements for creating – or re-creating – the loving relationship you seek.
FREE GIFT: How to Get More Sleep for Better Performance
Michael Delman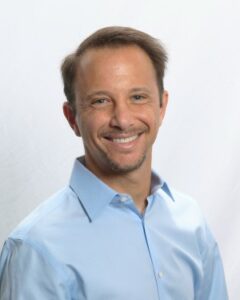 Massachusetts Distinguished Educator Michael Delman is a pioneer and leader in the area of Executive Function coaching. He has served as CEO and founder of Beyond BookSmart, the nation's largest Executive Function coaching company, since 2006. Prior to that, Michael co-founded and was principal of McAuliffe Charter School in Framingham, Massachusetts. Michael has presented at conferences such as The Learning Disabilities Association of America, the 2018 International Conference on ADHD, and numerous regional organizations. He has been featured in The Times of London, CBS Boston affiliate WBZ TV, and dozens of media outlets across the country. In 2018, he published his first book Your Kid's Gonna Be Okay: Building the Executive Function Skills Your Child Needs in the Age of Attention. Michael brings his trademark enthusiasm to his work with students and adults alike, helping people discover their strengths, develop their confidence, and become more effective at whatever challenges they face.
Don't Be a Hero: Strategies to Manage Anxiety and Get $%it Done
Men with ADHD sometimes feel like they have to hide their anxiety and their attention-related challenges. This can lead to a cycle of overpromising to make others happy and then increased anxiety when they cannot deliver. Michael Delman, founder of the nation's largest Executive Function company Beyond BookSmart, reveals his own challenges and offers strategies for men to focus their energies on what really matters.
FREE GIFT: Infographic Bonus Pack
Rick Fiery of InventiveLabs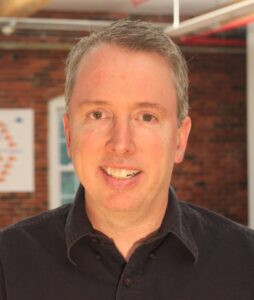 Rick Fiery is the co-founder of the Amesbury, Massachusetts based InventiveLabs, a research lab and business incubator that helps people with learning differences find their passions and take a gap year, explore careers or create a new business in an all-accepting environment. Rick has a passion for helping young adults with learning differences find alternative paths to success and believes with the right environment and supports, people with learning differences can achieve substantial success. Prior to InventiveLabs, Rick was the CEO of several startup companies that he created and grew before selling them to strategic buyers. One of his software companies grew to where it had subsidiaries in 6 countries and products sold in over 60 countries. He also ran the finance department for a large multinational software company generating over $330 million before departing to do another startup. Rick has a Bachelors and Masters in civil engineering from the University of Virginia and an MBA from the Wharton School of Business.
An ADHD Guide to Nailing Your Career Choice by Thinking in Reverse!
If you harken back to the time of the caveman, men were the hunters and their families depended on their ability to focus on the prey and make the kill. If you're a man with ADHD, your ability to focus on the prey is limited at best. When it comes to choosing a career, the options are many, which can be mind-blowing for the ADHDer. In this presentation, Rick will explain how to eliminate the noise, focus on the goal and work backwards from the perfect career opportunity. You will learn how to design yourself to land the job. The approach eliminates the noise, and allows you to focus on the key activities in which you need to engage in order to capture your prey!
FREE GIFT: InventiveLabs Personal Career Canvas
Rudy Rodriguez, LCSW of ADHD Center for Success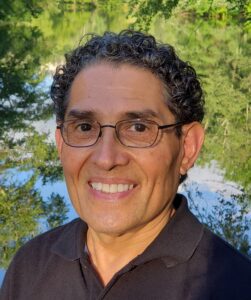 CoachRudy Rodriguez, LCSW is founder of the ADHD Center for Success. CoachRudy has worked with ADHD clients since 1981 and was diagnosed with ADHD in 1993. He blends years of clinical knowledge, ADHD expertise, coaching skills and personal life experience as an adult living with ADHD to help his clients lead meaningful and productive lives. CoachRudy provides specialized services including individual and group coaching to adults who are challenged with issues of ADHD, Executive Function, time and organizational management and productivity. He also coaches non-ADHD chronically disorganized entrepreneurs who struggle with managing time, projects and productivity. CoachRudy recently published a book, "Beyond To-Do Lists: Easy to use Planning Tools for the Organizationally Challenged". He is also a popular speaker who presents workshops, webinars and seminars for professionals and the general ADHD population. 
The Four Box Decluttering Method 
Do you find yourself challenged, anxious and even overwhelmed by the thought of attempting to declutter your home or office? You are not alone in this matter. The simple and practical The Four Box Decluttering Method may be the answer. It's a simple, effective and systematic strategy for decluttering most areas of your home or office. 
Clutter generally begins with a small number of misplaced items strewn about here and there. "Oh, no big deal" you may think. However, after a while, the clutter increases in volume, and we stop seeing the growth of the misplaced items. It's amazing how we can walk past or even step over our clutter without seeing it. It's as if we develop a blind spot to our own clutter. Meanwhile, it generally continues to grow until we finally acknowledge the moderate or expansive volume of "stuff" that has collected. This is when our feelings of overwhelm set in and we feel paralysis, anxiety, a sense of powerlessness and lack of motivation. 
An integral part of clutter management would be its prevention, but that would be too obvious and not the default nature of the clutter person. Throughout my coaching career I have learned that there are a few essential steps to address clutter management, especially for those of us with ADHD and/or challenged with executive function deficiencies. 
FREE GIFT:  4 Keys To Succeeding with ADHD
Sharon Saline, Psy.D.
Sharon Saline, Psy.D., clinical psychologist and author of the award-winning book, What Your ADHD Child Wishes You Knew: Working Together to Empower Kids for Success in School and Life, specializes in how ADHD, learning disabilities and mental health issues affect children, teens, young adults and families. Her unique perspective, namely growing up in a household with a sibling who wrestled with untreated ADHD, combined with decades of clinical experience, assists her in guiding families as they navigate the confusing maze of information, emotions, stress and conflict related to ADHD. She helps them appreciate the positive aspect of living with ADHD and create successful dialogues, interventions and connections. Dr. Saline has also worked extensively with schools on mental health issues in the classroom, interpreting psychological evaluations and improving teacher/parent communication. As an internationally sought-after lecturer and workshop facilitator known for combining her expertise in psychology with a background in theater, she addresses a variety of topics such as understanding ADHD and executive functioning, new tools for managing anxiety, making sense of the teen brain and working with different kinds of learners. Dr. Saline is a regular columnist for ADDitudemag.com and Psychologytoday.com. She is a part-time lecturer in the Continuing Education Program at the Smith School for Social Work. She appears monthly on WWLP's Mass Appeal show as their resident child and family psychologist. A magna cum laude graduate of Brown University, she received her master's degree in psychology from New College of California and her doctorate in psychology from the California School of Professional Psychology at Alliant University.
What's Up with All This Anger? How You Can Reduce Your Frustration, Manage Intense Feelings and Live with More Contentment 
Everybody struggles with those moments when a switch has flipped and suddenly there's a bubbling volcano of angry, negative emotions inside of you waiting to erupt. Before you know what's happening, you say or do things that you'll surely regret later but can't stop. For folks living with ADHD, these incidents seem to occur more often and more intensely than for people with neurotypical brains. It can be a frustrating and often shameful way to live, with relationships or work negatively affected.
In this session, you'll learn:
– identify the triggers of anger and frustration before the explosions
– learn socially acceptable ways to express anger
– manage big emotions to improve relationships
FREE GIFT: What's Up with All This Anger? How You Can Reduce Your Frustration, Manage Intense Feelings and Live with More Contentment
Todd Love, PsyD, JD, LPC, BCC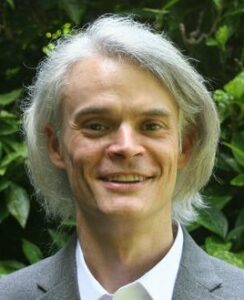 Todd Love, PsyD, JD, LPC, BCC is a licensed professional counselor, licensed attorney, and board-certified coach, and runs a men's counseling and coaching practice in Athens, Georgia, and online. He has written multiple publications on the topic of behavioral addictions, and is an advocate for the awareness of the risk factors people with ADHD face regarding internet-related addictions.  Diagnosed with ADHD as a young child, Dr. Love also has a lifetime of experience working with the condition. He considers the combination of his personal life experiences with his professional training to greatly aid his ADHD coaching and professional counseling practice.
ADHD and Addiction: An Overlooked and Under-appreciated Problem 
This presentation will focus on the topic of ADHD and addiction, an often overlooked and under-appreciated problem. There are many similarities between the ADHD brain and the addicted brain, and this conversation will explore the complex interplay between the two disorders. Additionally, some common myths regarding ADHD & addiction will be busted.