Our ADHD Telesummit Speakers
Our ADHD Telesummit Speakers
October 14, 2018
Laurie Dupar
At Coaching for ADHD, Laurie Dupar, Senior Certified ADHD Coach, Certified Mentor Coach and trained Psychiatric Nurse Practitioner, specializes in working with ADD/ADHD clients off all ages who want to finally understand how their brain works, minimize their challenges and get things done! In 2015 she founded the International ADHD Coach Training Center (IACTCenter) where she trains and mentors emerging ADHD coaches to help them build a successful and profitable coaching business they love. Find out more at www.coachingforadhd.com
Presentation: "What Does She Really Want?: ADHD Relationship Hacks for the ADHD Man"
It was your spontaneity, creativity, quirkiness, and charm that attracted her, so what happened and what does she really want? The same ADHD qualities that made you irresistible the day you met can make relationships difficult day to day. In this conversation, Laurie Dupar, Nurse Practitioner, ADHD Life Coach, trainer, wife, mother, and partner of a man with ADHD brings her wit and wisdom about the three things that "she" really wants to help make your relationship thrive.    Free Gift Best Year Ever with ADHD   Plus Sponsor Gift 14 Live Changing Answers to the Most Frequently asked Questions about ADHD
Jeff Copper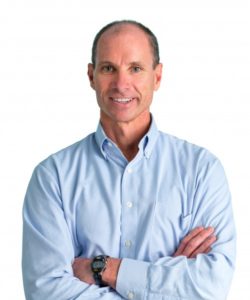 Jeff Copper MBA, PCC, PCAC, CPCC, ACG is an attention coach and expert on attention issues. He founded Dig Coaching Practice and is the host and founder of Attention Talk Radio and Attention Talk Video. He coaches individuals with ADD/ADHD symptoms who are seeking personal and business results by helping them realize their potential. As someone who has had to learn to manage attention and deal with his own challenges. Jeff helps his clients understand themselves and how their mind works. To this end, Jeff developed his anatomy of attention construct to help them regain control of their attention and move past barriers. Using his anatomy of attention construct, they can achieve what they are capable of faster, with less stress, and create productive environments they need. Jeff is a member of Attention Deficit Disorder Association (ADDA), Children and Adults with Attention Deficit/Hyperactivity Disorder (CHADD), ADHD Coaches Organization (ACO), Professional Association for ADHD Coaches (PAAC), ADD Resources, and International Coach Federation.  Free Gift The ADHD Aha Bundle
Presentation: "Driven by Boredom and Its Impact on Those with ADHD"
Those with attention deficit hyperactivity disorder (ADHD) refuse to be bored! So much so that it can often get them into trouble. Boredom can best be described in terms of attention, and while boredom is associated with a lack of arousal and motivation, there is no universally accepted definition of it. Some are more likely to suffer from it than others. Given boredom's close association with attention, it isn't surprising that individuals with ADHD have a higher propensity for boredom. This can manifest itself into self-regulation challenges commonly referred to as impulsivity, distractibility, and procrastination as a means to avoid being bored. For example, a man with ADHD who is bored might find himself picking a fight with his wife just to get a reaction. In this presentation, we'll take an in-depth look at boredom, its impact on ADHD, the coaching relationship, and how coaches can become more effective when boredom rears its ugly head!
James Ochoa, LPC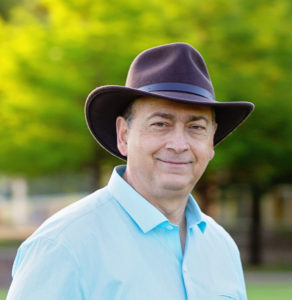 James Ochoa, LPC, author of Focused Forward: Navigating the Storms of  Adult ADHD is founder and director of The Life Empowerment Center in Austin, TX. James offers action-focused counseling and executive coaching to help his clients discover ways to empower themselves in all areas of their lives. His passion is treating the emotional distress of ADHD so clients can begin to build internal worlds in their imagination to manage their attention challenges.
He has also produced a six-episode narrative fiction radio theatre podcast called, The Complex, to help those with ADHD to better understand the concepts in his book. Each episode of the podcast is followed up with an After Thoughts podcast, where he highlights strategies on how to powerfully navigate the challenges of ADHD from the episode. He also trains other counseling professionals in his theories on how to best treat ADHD and his latest project is Shiny Shorts, 5-6 minute podcasts that deal with how to effectively manage ADHD on a daily basis.
James has a B.A. in Psychology from the University of Texas at Austin and his M.Ed. in Counseling & Guidance from Texas State University in San Marcos, TX. He is also an executive coach certified by the Results Coaching Systems of David Rock, which uses the latest neuroscience of how the mind finds insight and action to move forward.
Presentation: "The New Knight in Shining Armor Has Feelings Too! Understanding How Men Are Affected by the Mental and Emotional Distress of ADHD"
The issue of men diagnosed with ADHD being taught by societal norms to limit their emotional expression creates the unique challenge for them.  Understanding how the mental and emotional distress of ADHD creates the Emotional Distress Syndrome (EDS) that further complicates the issue of men being naturally taught to limit their emotional expression is vitally important. By learning how to effectively express emotions, men can become powerfully courageous Knights in Shining Armor, which opens the door to become true leaders to themselves and others in their lives.  Free Gifts A Copy of his Presentation & His Favorite Mediation
                                                     Eric Tivers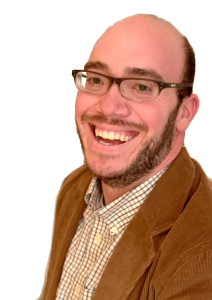 Eric Tivers is a Licensed Clinical Social Worker, coach, podcaster, speaker and productivity enthusiast.
He is best known as the host of the ADHD reWired podcast. With nearly 1.5 million downloads and a catalog of over 235 episodes, ADHD reWired continues to be the #1 rated and reviewed ADHD podcast in iTunes. With new episodes released every week, listeners can hear personal stories, practical strategies, and real science.
Eric is also considered a leader in online, video-based group coaching. ADHD reWired's Coaching and Accountability Groups provides adults with ADHD an intensive group coaching experience. With meetings 3 times per week for 10 weeks, it's kinda like a semester of ADHD school. Sessions start 3 times a year.
Eric earned his Masters in Social Work at the University of Illinois at Chicago and his BSW at Bradley University in Peoria, Illinois. He has worked in a variety of clinical settings and has transitioned from a traditional private psychotherapy practice to providing group coaching online.
Eric lives 25 minutes north of Chicago with his wife and 7-year-old son Gibson. Eric is a self-taught musician, loves playing Frisbee Golf,  and identifies as a perfectionist in recovery. He's on a mission to reach as many people with ADHD as he can so they can feel understood and so they know they are not alone.
  Presentation: "The Bridge Between Productivity and Self-Care"
Knowing what to do, and doing what we know, are often two different things when you have ADHD.  Effective planning can be a mystery. And even when we do figure out how to plan, sticking to that plan is hard. Effective planning begins with building time-awareness through a process of predicting and tracking how long you think things will take, and comparing your predicted time to your actual time.
Stephen Covey said the key to success is "not to prioritize your schedule, but to schedule your priorities." And I agree with this. So often, we live our lives in a state of crisis. We're constantly putting out fires, dealing with the urgent matters of the moment, and never really getting to what matters most.
The reasons for this are many. It is not solely a byproduct of our core ADHD challenges, but, of a life where we are constantly hustling for our self-worth. Getting off the hamster wheel is hard, but we can do hard things. Developing a productivity practice that is infused with self-compassion and community is our way forward.  His Gift "Time Tracking"
Alan Brown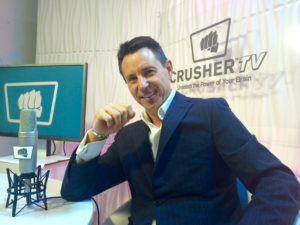 An entrepreneur, ADHD/productivity coach and host of CrusherTV (www.CrusherTV.com), Alan P. Brown is the creative force behind Crusher ADD  the award-winning video series designed for ADHD teens and adults. Undiagnosed for decades, Alan's untreated ADHD manifested in underachievement, failed relationships, substance abuse, and worse. Once diagnosed, he found it difficult to learn coping strategies from books, so he developed his own unique "brain hack" strategies while building a successful advertising career and several start-ups. He's a featured presenter at ADHD conferences in the U.S. and abroad, at TEDx, and co-hosts ADDA's weekly webinars. Get Alan's free eBook, 5 Things You're Doing Every Day that Makes Your                                                                                     ADHD Worse at www.ADDCrusher.com.
Presentation: "Break the Procrastination Curse with Brain Hacks"
We know the ADHD brain has difficulty with motivation and mental stamina. This results in procrastination, falling behind, under-achieving and… you know the rest.
But there ARE  ways to fire up your unique brain, GET IT GOING and KEEP it going when you most need it. For instance…
How to attack a task you absolutely despise.
How to get started on an important but daunting project.
How to keep going when your brain is begging to stop.
These and others have one thing in common: they are simple "brain hacks" that anyone can employ at any time. You just need to learn these simple secrets and put them into play. Alan P. Brown, creator of the acclaimed ADD Crusher video series will tell you how.  His Gift Special Savings on ADD Crusher Video
Rick Green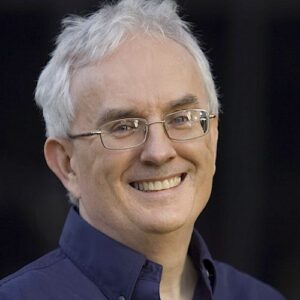 After graduating with a BSC. in Physics, Rick Green created public programs for the Ontario Science Centre. In 1979 he became a full-time comedian, writing and performing in 700 episodes of television and radio. Rick is the founder of the groundbreaking website TotallyADD.com, as well as the producer of two outstanding documentaries on adult Attention Deficit Hyperactivity Disorder (ADHD/ADD): ADD & Loving it?! and ADD & Mastering it!
ADD & Loving It?! became a runaway hit on PBS earning critical acclaim, a New York Festivals award for best Medical Documentary, and kudos from educators, coaches, doctors, and adults affected by Attention-Deficit Hyperactivity Disorder.
Since then, Rick has interviewed over 75 of the world's leading ADHD experts and produced videos on every aspect of ADHD.
With a gift for blending information and humor, Rick is also well known for his television series History Bites; the alternative fiction literacy series Prisoners of Gravity; the long-running comedy series The Red Green Show; and as part of The Frantics comedy troupe.
A frequent public speaker and advocate for adults with ADHD, Rick has been honored as one of The University of Waterloo's Top 50 Science Graduates, has received the CAMH Foundation's Celebrity Transforming Lives Award, and the prestigious Order of Ontario. Recently he was proud to be appointed to The Order of Canada.
Presentation: "5 ADHD Friendly Strategies I Use Every Day"
Rick Green was a writer, actor, producer, and director with over 700 episodes of radio and television to his credit when he was diagnosed in mid-life with ADHD.
Recognizing how much this undiagnosed "disorder" had undermined his best efforts, he was thrilled to have an "explanation" that he could work with. Every day brought new revelations and reliefs. Rick dove deep into educating himself about ADHD and experimenting to find the best tools, tips, strategies, and systems to manage the downside of this mindset and build on the potential positives.
In this talk, Rick shares the five fundamental strategies that provide the foundation for everything he does to succeed with ADHD. He shows how these strategies support each other, and all of the other tricks, tools, and systems he uses to be powerful and productive. His Gift Special Discount of His Books and Videos