Sign up now to listen in for free on June 16-18, 2023
and also receive free gifts from our presenters to help you navigate the ADHD Trail!
About Cathy Goett
Cathy is the owner of the private ADHD coaching practice - GOETT FOCUSED. For years her family looked for a certified ADHD Life Coach but couldn't find one. So Cathy decided to come out of retirement (previously she was a grade-school teacher and librarian) and get her certification as an ADHD Life Coach. Working with her male clients, Cathy realized there was so much information and many excellent telesummits geared to women or parents but nothing specifically for men. So she laced up her hiking boots, researched the trails and mapped out the "On the Right ADHD Trail" summit and is excited to host the third installment on October 15-18, 2021.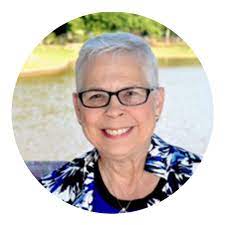 A few words to tell you what I appreciated during the Get on the Right ADHD Trail summit. First the 30min talks format was great for me. Just the right time for my monkey mind and getting to the core quickly. Second I liked your open and practical questions, that also went to the essential, and that you let the speaker speak without interrupting too much as is too common nowadays. I was delighted ot listen to Linda Roggli who has a special place in my heart because it's thanks to the Women's Palooza that I discovered the ADHD coaching, that I really really really wanted to make it my next career. Nothing happens by mistake in this world. Linda's reverse planning for being on time makes a lot of sense and I'll definitely be using it with my clients. I enjoyed listening to Jeff Copper as always and that conversation prompted me to dive more into Russel Barkley's work adn buy his book Taking Charge of ADHD. Digital addiction is very real and indeed needs widespread awareness. I also resonated with Sarah Cheyette reminder of the need for fun and reset as I tend to forget it and favor doing instead of being.
Great idea to put out events like this with presenters willing to share their time and expertise to anyone with ADHD.
2018 On the Right ADHD Trail Summit
It was absolutely wonderful and covered a wide area of interests and needs.
2018 On the Right ADHD Trail Summit
This summit gave me a deeper appreciation for my husband's strengths and challenges.
2019 On the Right ADHD Trail Summit
Sign up to fill your backpack with tools to help you navigate your ADHD challenges!
We climb June 16-18, 2023!